While we truly enjoy designing for all of our clients, there are certain days that well, how do we say it, "take our breath away?"
Here's what we loved about flowering Erin & Joe's spring wedding.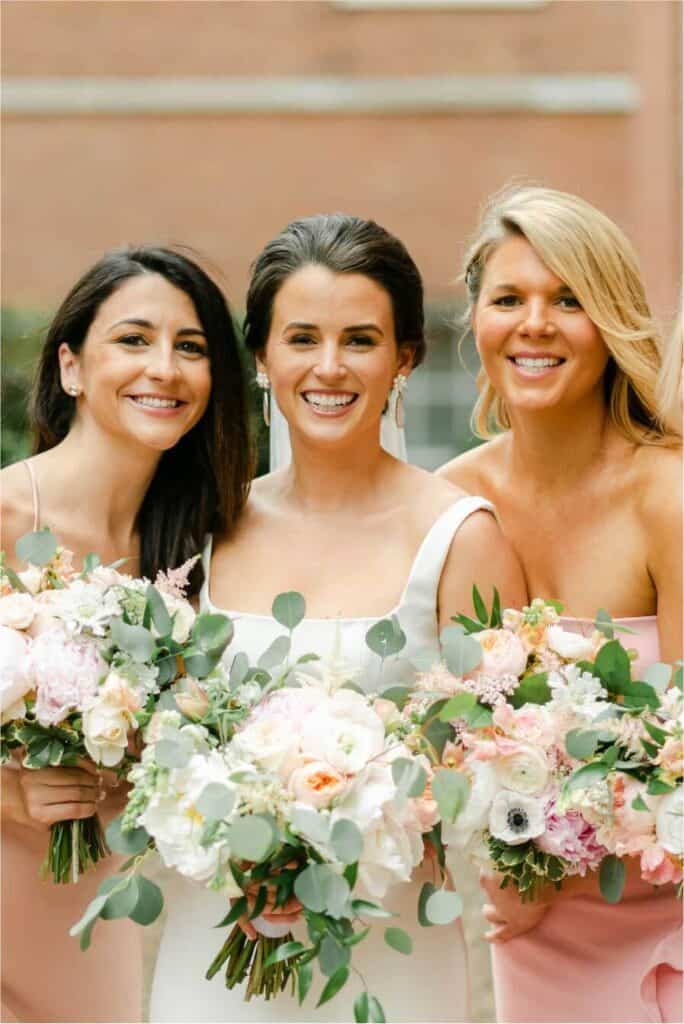 When Erin called and told us her wedding venue was the Canoe Club in East Hartford, my first response was, … "wait… where?" If you've never been, and I'm confident you have not (unless your Great Uncle was/is a pioneer fisherman on the CT River) this little treasure trove was a real treat! We couldn't believe there was a venue that had NEVER been used for a wedding. Erin and Joe were the first, taking advantage of their father's membership at this amazing riverfront location.
Erin and Joe designed a lovely day from scratch – and all the way from Texas. On the site visit with wedding planner, the groom's mom and catering manager, we saw past the taxidermy on the inside of this authentic fishing club and envisioned a romantic, riverside spring wedding. In anticipation of the big day, the venue initiated several grounds updates including a completed a slate patio, double railings down the walk, a fire pit and a new grass lawn.
A gorgeous day for a spring wedding
On the wedding day, the open-air tent fit perfectly just one level above on a grassy hill overlooking the site, where a clear topped ceiling exploding with sparkling lights cast its brilliance over the mammoth floral chandelier designed to float over the dance floor. So dreamy…
We fell in love with the gigantic tree that draped its limbs over the ceremony site naturally framing out the couple in front of the river under their arbor full of robust blooms.
We loved flowering at this unique, first-time space with deep family root connections to the groom. The bride and groom were absolutely a delight to design for – this couple's vision of a romantic June wedding on the river was truly magical. Clinks to Erin and Joe…and the Canoe Club!