Wreath Kits and Workshops
Wreath Kits and Workshops by Barn Door Blooms
Gorgeous Hand Tied Mixed Evergreen Wreaths for your Holiday
We love a hand-crafted winter ever green wreath. After finding it so hard to grab the "perfect wreath" we decided to start creating our own. Mixing balsam, cedar, juniper, holly (if it's still green in winter–you name it!) we crafted our own beautiful wreaths to hang on our doors and barn. Stunning–finally–the perfectly bountiful, lasting, snow speckled creation for all to enjoy. There quests started there… and now we offer the opportunity to teach how to create these seasonal beauties yourself!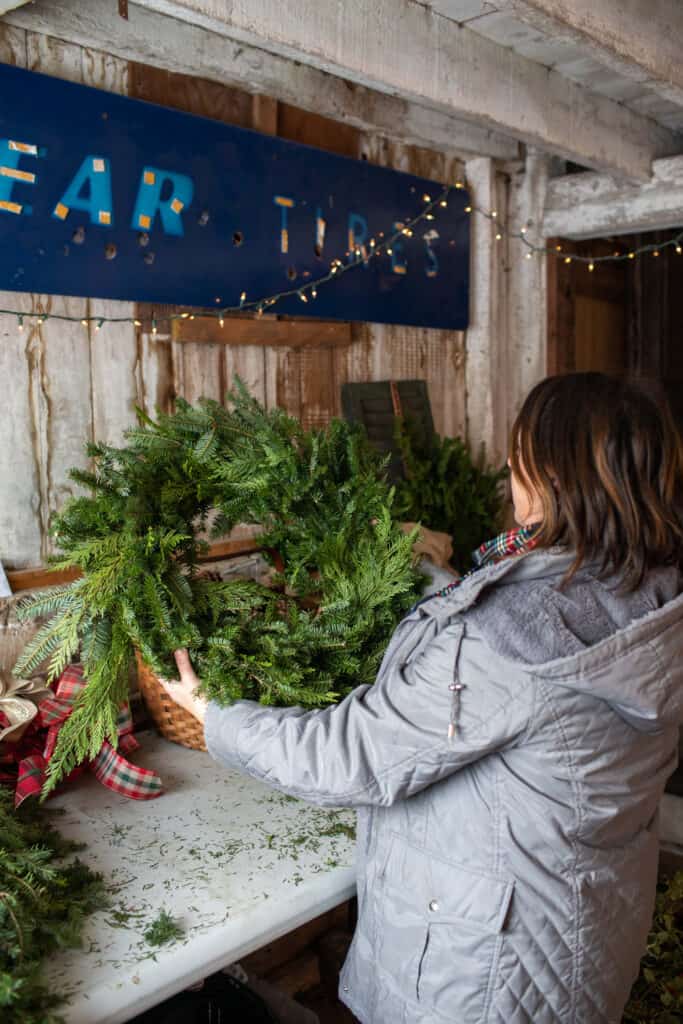 Wreath kits are a perfect way to enjoy a seasonal tradition with friends and family-make it your own, on your own! Our kits include everything you need to craft the perfect hand tied mixed evergreen wreath. From the wire and frame to the fresh balsam, cedar, pinecones and berries and bow ribbon we have all of the ingredients prepped for you. Our kit also includes a video link to watch us as we guide you step by step through the process of creating your own wreath. Grab a few kits, a few friends, some cocoa and make it a tradition! You can order your kit in advance, pick up in November and then open it to start creating the magic when you're ready.
Join us for a wreath workshop and hand tie the perfect wreath for your home! We offer a handful of public events where you can book tickets to wreath with us in person with friends and family. We hope you can make some special time to enjoy these seasonal workshops with us!See our workshop listings for more details.
Want to host an event of your own?