When it comes to choosing floral arrangements, bouquets, and centerpieces for your wedding, the only thing that truly matters is your personal and unique love story. It's ok if you don't know exactly what to expect when designing your wedding flowers. Let your wedding florist in on your love story, and work together to let the design bloom.
As a professional wedding florist in Connecticut, here are 5 things I think make your wedding florals a complete and true reflection of YOU. Your personal style is already there, so let's embrace it!
1: Own it. Your wedding flowers should tell your love story.
Every couple has a love story… the canoe you toppled over in on your first date into the pond, that special place you return to each year to see the fields glow at dusk, that furry friend who is so much a part of you both that sometimes he sleeps ON your pillow. These are the story details that we love to translate into your day. But how does that translate into flowers??? Dig in… maybe there is a canoe filled with flowers hanging over your dance floor, or a warm glowing palette full of fall grasses or even, a special flower crown for the furball. We love to hear about what is unique to you and make it shine through your floral decor.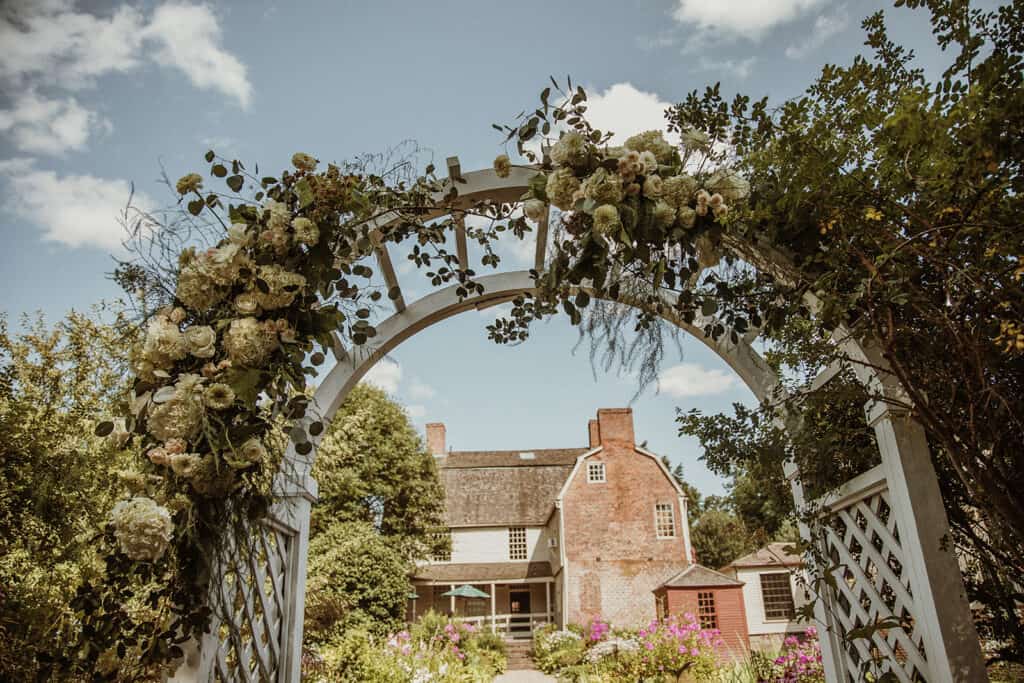 2: Don't be afraid of colors when designing your wedding florals.
They are everywhere, creeping in and creating subtle beauty. While white is elegant and timeless, open the door to including hints of color even if it's just sprigs of lavender in your signature cocktails. We get that you might think color can be scary. But consider the romantic deep crimsons in January with hints of blush and heavy greenery or pops of delphinium blue in between the lemony yellow ranunculus in your spring-inspired bouquet. Color palettes are endless… mix it up and make it unique to your wedding day.
3: Size doesn't matter.
It's true! You don't have to follow a recipe for scale. Pass on that gigantic heavy bouquet that exhausts your best lady to hold during the ceremony, and opt in for a thoughtful selection of precious petals for you and your attendants. Shift your budget and focus to high-impact installations that give a wow on the dance floor and create a dreamy vibe for your guests to experience. It is all about you, so even if you chose an extravagant bouquet, the scale of each element of your day is determined by where you want to place special emphasis. Float down an aisle lined with your favorite blooms or dine with friends amongst dreamy floral tablescape lit by eclectic candles. This day should be exactly the right size for you.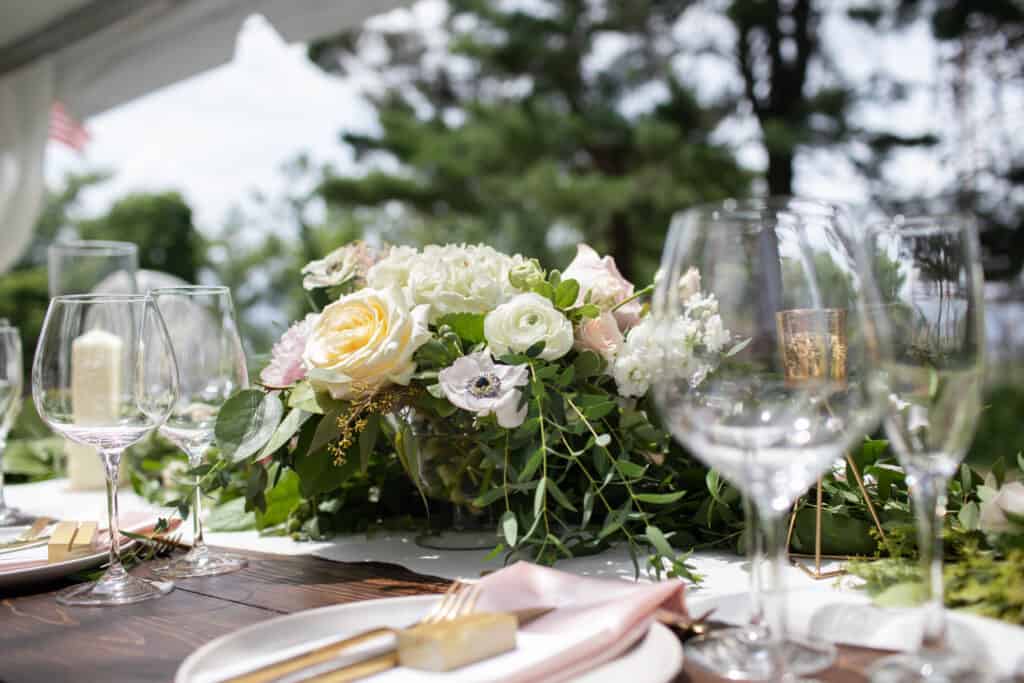 4: Details count.
From your invitation suite to the final send off, this day deserves to include all of the special moments you can imagine. Spend time dreaming up what makes your day feel good – a song is a song, unless it's played with intention from your best friend. Is that a button on your bouquet handle from your grandmother's dress? Dahlias for days, because… that was the flower your dad always grew in his gardens. While the day can go quickly by, and the planning seems to take forever, you won't regret the thoughtful details creating the perfect wedding that captures your heart.
5: Fall in love with the seasons.
Let the place, the time of day, and the season lend its natural beauty to your day. Pantone color of the year? Forget it! Nature's palette around you is timeless. It's midnight blue on a stary winter's night or the terra cost rust coloring of the leaves on a sunny November day. Whether it's 2023 or 2028, the feeling you capture from that blue of the ocean on an August afternoon or the June pink of peonies is not going to change. From beaches to barns, let New England's beauty capture you and LEAN IN. You won't regret holding onto a slice of your wedding day bliss every year on your anniversary.
---
This piece was written by Jenni Haffer, Connecticut wedding florist and owner of Barn Door Blooms. For inquiries and to learn more about Barn Door Blooms' local floral business, visit barndoorblooms.com and read more of Jenni's best wedding floral tips and stories.